Human Performance and Clinical Technology Consultants
Professional advice on clinical and sporting technology.
"...with a plethora of sports and clinical technology
advertising, it is refreshing to get informative and
unbiased accurate information on these solutions..."
- Lecturer, University of Limerick, Ireland.

January 2018 Optojump Presentation
Cork IT Sports Science Department (Dr. Cian O'Neil and staff)
BASPO, Swiss Sports Institute
Presentation on Metabolic Systems
(Dr. Thomas Steiner & Staff)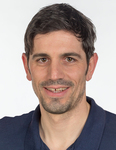 Inside Scientific Series:
Webinar Presentation (Metabolic systems)
November 2017, Melbourne. Sports Technologists, Australia.
Conference Presentation on Metabolic Errors
29th November to 1st December
For a FREE consultation...
EMAIL: info@redbackbiotek.com
Phone +353 (0)85 8888 039