Redback Biotek Service Centre

Danny Rutar Jeffrey Swen Dominic Chavara
Senior Workshop Engineer Biomedical Engineer Mechanical Engineer
We offer comprehensive service and repair
for all our customers for products that we
sell and also for products we do not. Please
do not hesitate to contact us about any repair
enquiry. Our staff have been repairing sports,
clinical and surgical equipment since 1987.
Service Level Agreements
An annual contract for the equipment we sell.
This includes all phone, email, Skype and site visits
Annual Service:
An annual service of any equipment to ensure proper operations
and legal liability.
Equipment Repairs:
We repair most equipment in the sports and clinical field.
We can also advise the best solution for repairs.
The following are service testimonials from our clients:
"Recommendation Redback Biotek" (click)
Arie Nieuwenhuizen
Assistant Professor at Wageningen University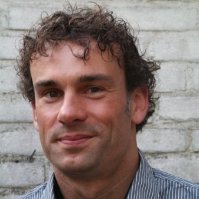 This is to state that our research group has experienced tremendous support from Redback Biotek
regarding the installation and operation of our MAX-II Metabolic System (AEI Technologies).
We are very content with the service from Redback Biotek, that is characterized, but not limited
by quick replies to our questions, extensive mail- and skype contact in order to (successfully) solve
the difficulties during installation and operation, and a strong interest in the customer (follow-up mails or even calls).
Yours sincerely, Arie Nieuwenhuizen, PhD Assistant Professor
"We in AIT are really happy with the new Moxus software it has made
the whole calibration process so easy . No notes required the software
does all the hard work. We are very happy in the Sports Science Department
in AIT thanks to Redback Biotek for the installation".